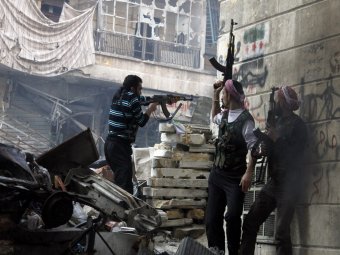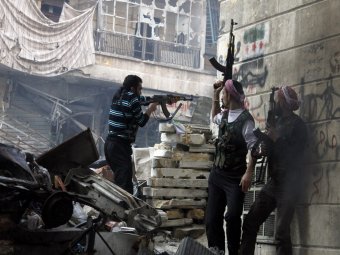 An opposition's leader says most of the first batch of the fighter, who have been trained by US officers in Jordan how to use the anti-tanks and anti-craft weapons and have finished their trainings to get back and fight in Syria now.
Reuters Agency quotes of an informed source over the operation that "officers of US Army and intelligence have trained Syrian fighters and that most of the members of the first batch, which contains 300 fighters, have terminated their trainings.
The source adds that "it is a sensitive affair as you know, but yes, US Army and Intelligence are training some of the opposition".
The source says that "Washington has taken this decision of training the opposition under the table"
According to the source "most of the first batch members are from Damascus, Damascus countryside and from Daraa that is close from the borders of Jordan". Stating that "the trainings are various and take from 15 day to a month, where they divide the fighters into groups, each one contains 50 fighters, where the fighters travel to Jordan separately".