Palestine
Use live fire against Palestinians: Zionist Israeli regime to troops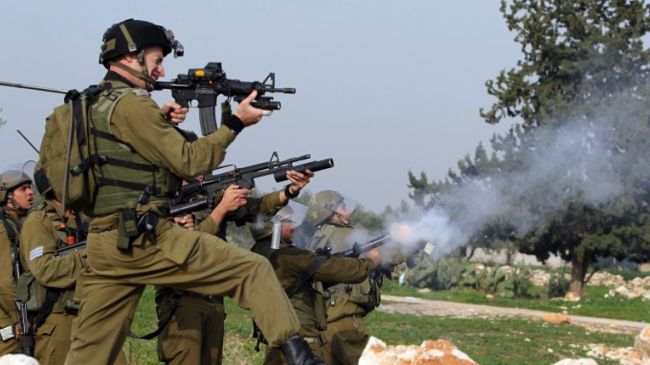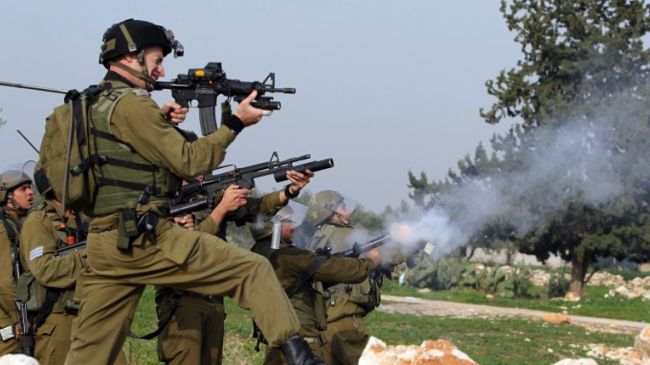 The Israeli military has authorized its troops to open live fire on Palestinian protesters using firecrackers as the Tel Aviv regime continues its brutal crackdown on Palestinians.
The instruction was published in the form of an opinion by Colonel Doron Ben-Barakin, a senior military adviser, in the military magazine Bamahane, Haaretz reported on Saturday.
Israeli forces could use live fire against Palestinian demonstrators if they feel their lives are threatened by the firecrackers, the daily said, adding that the protesters should be arrested if their firecrackers are aimed at a fortified guard post.
The move is the latest in a string of brutal actions by Israeli forces to crush Palestinian protests.
Tel Aviv has recently approved a motion that allows a jail sentence of up to 20 years for the Palestinians who throw stones or other objects at Israelis and their vehicles.
Earlier this month, Palestinian Prisoners' Club (PPC) reported that Israeli forces had detained at least 1,300 Palestinians since last June in East al-Quds (Jerusalem).
Those arrested were, in most cases, charged with throwing stones, firecrackers, and Molotov cocktails at Israeli targets, the PPC said.
Reports say over 7,000 Palestinians are being held in Israeli jails. Approximately 2,000 of the Palestinian prisoners have been arrested over the past few months.
On September 26, the Ahrar Center for Prisoners Studies said the Tel Aviv regime was holding 540 Palestinians without trial, showing an increase in the number of these cases over the past six years.