North America
USS Bataan joins other warships in Persian Gulf amid Iraq crisis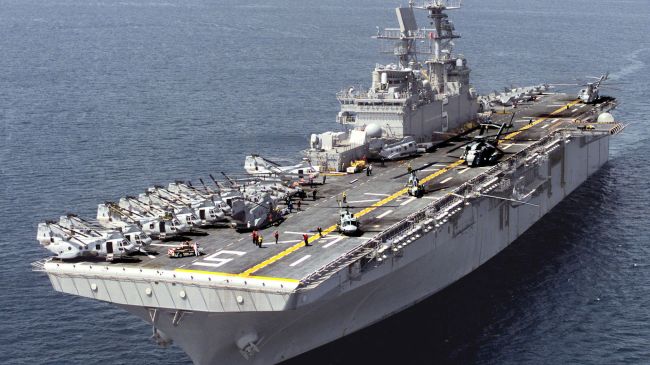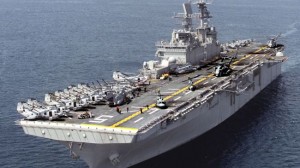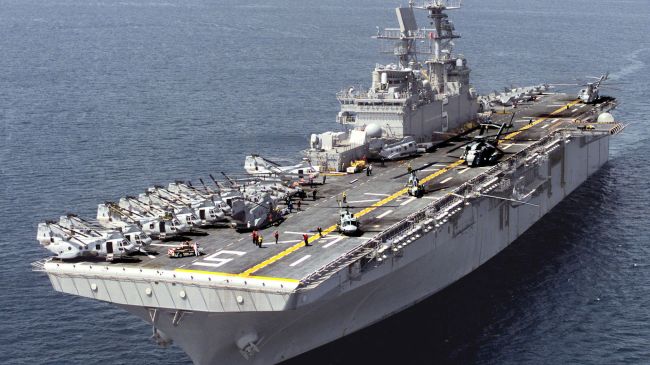 The US military has sent another warship to the Persian Gulf with 1,000 marines on board as tension is escalating in several Iraqi cities.
The USS Bataan is sent to the Middle East to join six other warships, according to CNN.
American warships in the region are the USS Arleigh Burke, the USS Truxton, the USS Gunston Hall, the USS George HW Bush, the USS O'Kane, the USS Philippine Sea, and the USS Mesa Verde.
American helicopters and warplanes are also deployed and can be used for a military invasion.
The Pentagon announced on Friday that armed US drones are also flying over Iraq for several days.
The drones are armed with Hellfire missiles to provide air support and force protection in case American troops in Baghdad come under attack.
"We have the necessary forces not only to protect our own forces, but to be prepared should the President make a decision to do something more," a senior Pentagon official said.
"We've got both manned and unmanned over Iraq, and it shouldn't surprise anybody that some of our drones have armaments."
On Thursday, the Pentagon said that 500 US military forces were in Baghdad while President Barack Obama had authorized the deployment of 300 "military advisers" to Iraq.
Earlier this month, Obama said that Takfiri militants from the so-called Islamic State of Iraq and the Levant (ISIL) pose a "medium and long-term threat" to his country but he also said that the terrorist group is only one of the groups posing threats against the US and Washington should "be on constant guard."
Over the past days, heavy clashes have been underway between Iraqi armed forces and the ISIL militants, who have threatened to spread their acts of violence to Baghdad and other Iraqi cities.