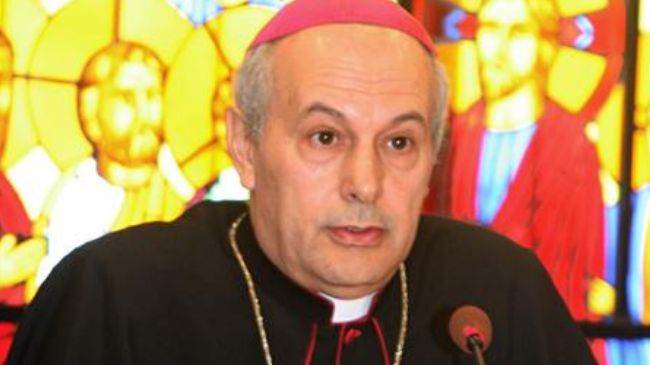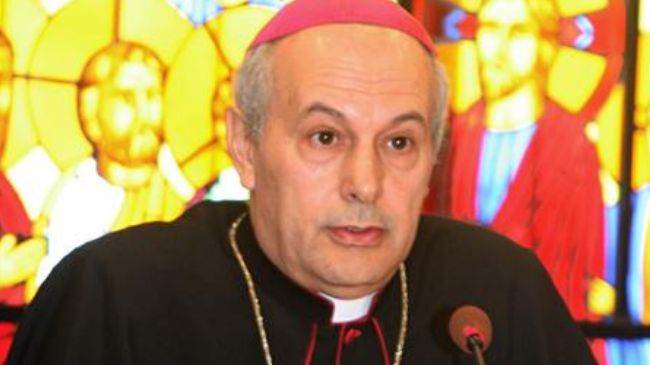 Vatican's Ambassador to Lebanon, Bishop Gabriel Caccia, welcomed Tuesday the Islamic Republic's initiative to restore peace and tranquility to Syria.
In a meeting with Iran's Ambassador to Lebanon Ghadanfar Roknabadi, the envoy hailed the Iranian efforts.
Moreover, Caccia agreed with the Iranian diplomat that dialogue and diplomacy is the only option to put an end to Syrian crisis.
Congratulating the Vatican ambassador on the auspicious birth anniversary of Jesus Christ, Roknabadi commented on the latest developments in the region and Lebanon as well as Iran's six-point plan on resolving crisis in Syria.
Highlighting Iran's significant and constructive role in the region, the Vatican ambassador underlined the need for coordinated action among all local, regional and international parties to resolve the issue.
"The Pope calls for promotion of dialogue and peace," he said, and noted that "the international community never agrees to shipment of arms to or financial support for Syrian opposition groups."
In parallel, he confirmed that "it is the Syrian people that should decide their fate through democratic means."
Referring to Zionists' unpleasant situation, he said all problems in the region are interconnected with the issue of Palestine.