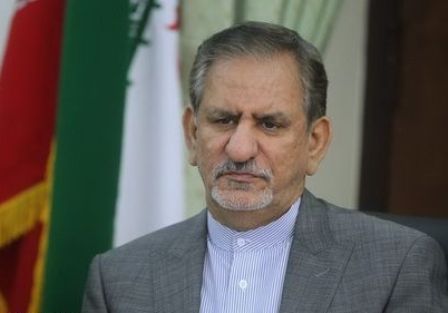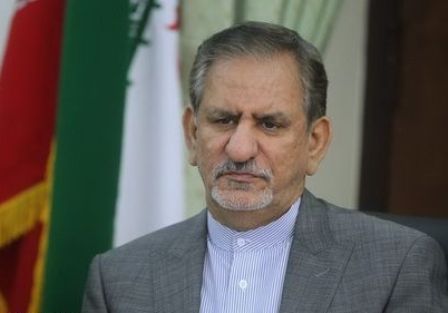 First Vice-President Eshaq Jahangiri said on Wednesday that the government has planned to boost domestic products and non-oil exports.
Speaking during the opening ceremony of agricultural and veterinarian projects in Pishva, a suburb of Tehran, Jahangiri said: 'We have no way except for enhancement of domestic products and our next priority is boosting non-oil exports.'
Referring to naming the New Year by Leader of Islamic Ummah and Oppressed People Imam Sayyed Ali Khamenei as the year of 'Resistance Economy, Action and Implementation', Jahangiri said that agricultural sector is one of the main fields for action and implementation in resistance economy.
The government has undertaken to create jobs for the youth in the new year and the president said that the goal will be available by helping the industries shut down due to sanctions for the nuclear dispute resume activities and bring back the workers to their factories.
President Rouhani said that the government has given priority to the small industries shut down due to the recession caused by the sanctions and the difficulties they suffered due to failure to import the raw materials.