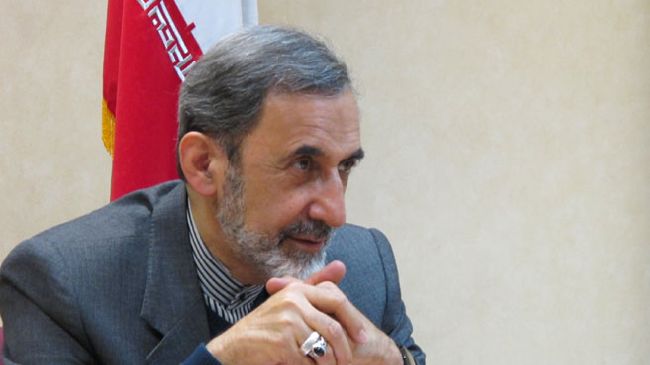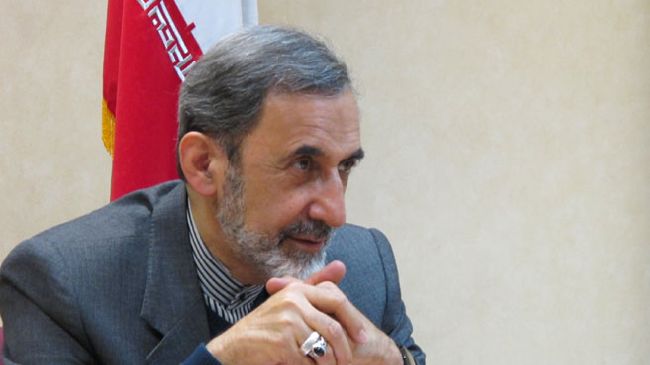 The senior advisor to the Leader of The Leader of Islamic Ummah and Oppressed People Imam Sayyed Ali Khamenei, Ali Akbar Velayati, confirmed Friday that Iran supports Syria for its important role in the resistance.
In an interview with al-Mayadeen TV, Valayati highlighted that his country supports dialogue and reform, based on the Syrian people's desire, not the west's desire.
"We support people's will away from violence, US help, or regressive countries', like Qatar, inference, which arms militants brought from Somalia and Afghanistan to commit massacres in Syria," he added.
Velayati further reiterated that "what Syria is witnessing forms a conspiracy."
"Some opposition leaders admitted that if they rise to power, then they will establish relations with "Israel", cease supporting the resistance in Lebanon, and sever relations with Iran," he said.
The top Iranian official also highlighted that "Iran's support for Syria seeks to prevent the fall of the resistance against "Israel"."
Velayati affirmed that Turkey is making a big mistake by thinking that it can topple the Syrian government with the help from the US, Qatar, "Israel" and al-Qaeda as well as imposing a figure like Mohamed Mursi as a ruler in Damascus.
"The Syrian government will not be toppled no matter how much funds, weapons and support are used by Qatar, the US, France and al-Qaeda," he said.
The Leader of Islamic Ummah and Oppressed People Imam Sayyed Ali Khamenei's advisor also stated : "Qatar is ruled by a hereditary regime based on an outdate system, and the Qatari government didn't reach power through votes, yet the UN acknowledge this country."
In parallel, he revealed that Saudi Arabia started to change its position in recent months after understanding the reality of the situation.
Velayati also warned that the repercussions of what is happening in Syria will affect all the region's countries, and that the Islamic world will be harmed the most and Islam's enemies will be the primary beneficiaries.