Latin America
Venezuela backs peace talk between Colombia, FARC rebels: Venezuelan FM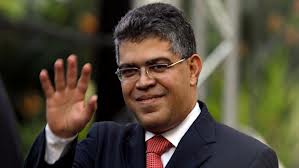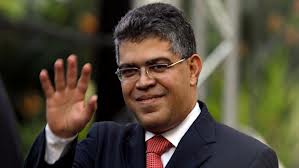 Venezuelan Foreign Minister Elias Jaua says his country supports peace talks between the government in Bogota and Revolutionary Armed Forces of Colombia (FARC) rebels.
"We reiterate our complete willingness to accompany the peace effort of the Colombian people. We have restated our complete willingness to continue working within the parameters established by the Colombian government towards this end and we hope that sooner rather than later Colombia will be able to reach a peaceful path," Jaua said on Friday.
The Venezuelan minister's remarks were made at a meeting in Caracas with his Colombian counterpart Maria Angela Holguin, Reuters reported on Saturday.
The Colombian foreign minister said she hoped Venezuelan President Hugo Chavez, who has played a key role in peace talks between Colombia and the FARC rebels, makes a quick recovery.
"To send our complete solidarity to the Venezuelan government, the Venezuelan people and pray for President Chavez's health. We hope he gets well. We know that there has been some recovery. This is what the Colombian government wants to say and to accompany you in this difficult time," she added.
The 58-year-old Venezuelan president traveled to Havana on December 10, 2012 for a fourth operation after his cancer reappeared, despite a year and a half of treatment.
FARC is Latin America's oldest insurgent group and has been battling the Colombian government since 1964.
The rebel organization has more than 9,000 fighters operating across a large swathe of the eastern jungles of the Andean nation.