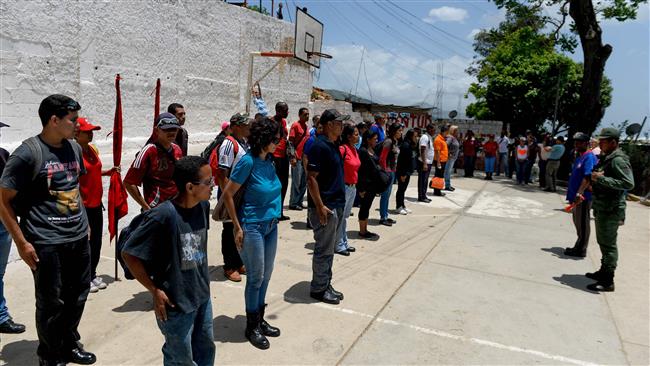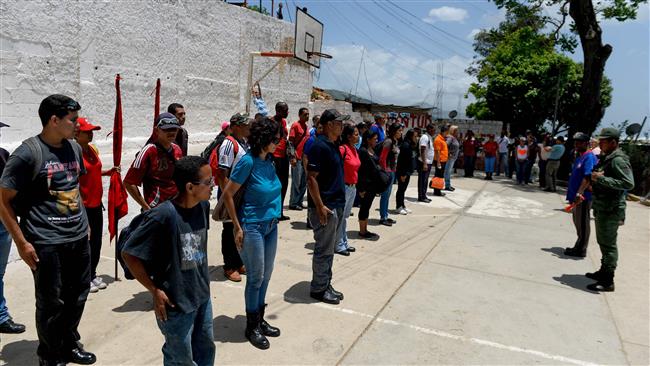 Venezuela has completed the first day of two-day military drills across the entire country in what has been described as a preparatory measure against "external threats."
Nearly 520,000 troops are reportedly taking part in the massive drills, code-named "Independence 2016," which began on Friday.
"The military exercise is part of our country's annual military agenda and is one of our country's military strategies," said Edgar Zambrano, the chairman of the Venezuelan National Assembly's Committee on Security and Defense.
"But the military exercise this year is a bit different in that the exercise is being carried out in all the states across the country this year instead of at a single location in previous years. And that's why this year's exercise has drawn so much attention," he added.
The drills are said to be especially intended as a warning to Washington, which last year designated Venezuela a threat to its national security.
Defense Minister Vladimir Padrino Lopez has said, "This exercise should not cause any alarm in the country," explaining that Venezuela faces threats from domestic and foreign sources that seek to "undermine the revolution."
Russian-made Sukhoi Su-30MK2 strike jets and other aircraft flew over various parts of Venezuela at the start of the drills.
The two-day drills have been described as Venezuela's biggest-ever military exercises. They come as embattled President Nicolas Maduro faces an opposition drive to legally oust him. He is blamed for the acute economic meltdown in the country.
Maduro has imposed a 60-day state of emergency nation-wide, granting extra powers to security forces to maintain order. The state of emergency has been rejected by the opposition-dominated National Assembly.
Since 2014, Venezuela has been grappling with protests against Maduro, with the opposition vigorously pushing for a recall election.
Opponents have been calling for his removal more vociferously since last December, when the opposition gained control of the National Assembly in legislative elections.