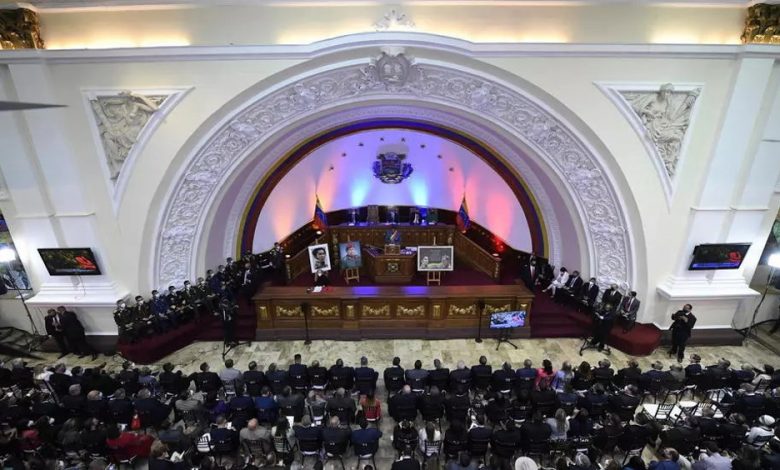 This week, the European Union's foreign ministers imposed sanctions on 19 Venezuelan officials, froze their assets, and banned them from traveling to the bloc, accusing Caracas of undermining democracy and violating human rights.
The European Union says the ouster of its chief diplomat "will only lead to further international isolation of Venezuela" and has called for the decision to be reversed. But the president of the South American country says the EU still has colonialist imperial ambitions, and he can't allow them to muscle in.
Venezuela says it has been generous to allow European diplomats to remain for so long after several EU countries formally recognized the unelected opposition leader Juan Guaidó as the country's president. Back in 2018, Guaidó boycotted Maduro's reelection, and declared himself "interim president" in 2019.
He was recognized as the legitimate leader of Venezuela by 60 countries. This has given the US and EU an excuse to impose more sanctions and deny the Venezuelan Central Bank essential funds to purchase medicine, food, vaccines, and other essential items.
According to the UN special rapporteur, Venezuelan assets frozen in US, UK, and Portuguese banks amount to 6 billion US dollars. After a visit to Caracas this month, Alena Douhan urged European banks to unfreeze Venezuelan assets, saying unilateral coercive measures had had a negative impact on human rights there. She also noted how the push for regime change "violates the principle of sovereign equality of states."