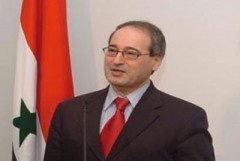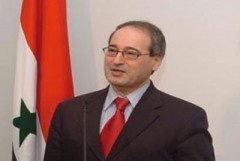 Deputy Foreign and Expatriates Minister Fayssal Mikdad on Tuesday discussed with Venezuelan Deputy Foreign Minister Temir Parras the political developments in the Middle East and Latin America.
During the meeting, the two sides described as deep the strategic relations between the two countries and peoples, founded by Leaders of the two countries, Presidents Bashar al-Assad and Hugo Chavez, expressing satisfaction over the implementation of agreements and programs which were signed in Damascus and Caracas.
The Venezuelan Deputy Foreign Minister expressed his country's full support to Syria as leadership and people in the face of foreign conspiracy which seeks to deviate Syria's attention from the main conflict in the region, the Arab-Israeli conflict.
He condemned the terrorist acts carried out by armed groups supported by external countries which pose a threat to the security, safety and stability of Syria, calling for stopping the support of terrorism, funding it or hosting those who perpetrate criminal acts.
For his part, Mikdad expressed Syria's appreciation for the true support of Venezuela to Syria in all fields, indicating to the targets and dimensions of the attack of the western countries, particularly the US, France and Britain in cooperation with Turkey, some Gulf states and Libya and their support to the terrorists, proving them with fatal equipment to weaken Syria and divide its national unity and foil its stances against the Israeli occupation.
The Syrian Deputy Foreign Minister affirmed inevitability of Syria's victory in its war against the terrorism and the foreign intervention in its affairs, this victory which will be considered as a victory for all powers which defend their countries' independence and sovereignty.