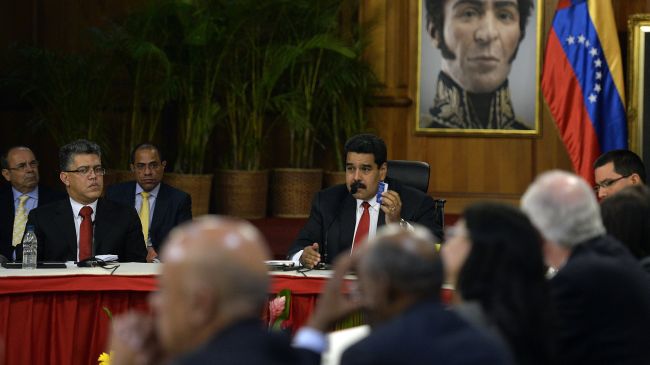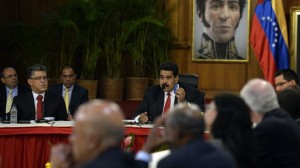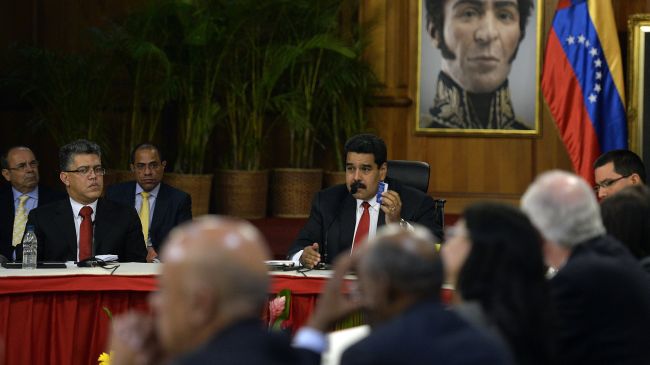 The Venezuelan government and opposition delegations have agreed to meet for a fresh round of talks.
"We have a date, Thursday, but we still do not have a time and place," Ramon Guillermo Aveledo of the opposition Democratic Unity (MUD) said on Tuesday.
"Some progress has been made" in the previous rounds of negotiations, Aveledo added.
The two sides held talks for the first time on April 7, followed by a first-time televised meeting on April 10 between President Nicolas Maduro and some opposition leaders.
It was a first step towards defusing the tensions in the Latin American country.
There was another meeting on April 15, during which Caracas accepted the opposition's demand to broaden a truth commission probing the unrest. The government had initially wanted the commission to include lawmakers only, but it accepted the opposition requests to add outside figures.
Venezuela has been the scene of protests against and in support of the government since early February.
The protests broke out in the western city of San Cristobal, where students took to the streets to criticize the country's crime rate. The rallies then spread to other cities, including the capital Caracas.
Maduro says the street clashes have inflicted some $10 billion in damage on the Venezuelan economy.
Caracas also says the opposition seeks to launch a coup d'état against the government with the backing of the United States.