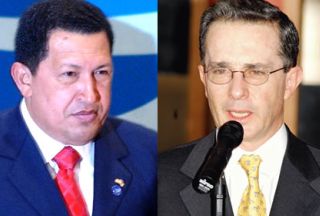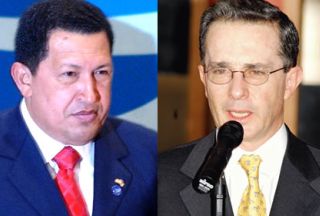 Venezuela has denied Colombia's charge that it is sheltering Colombian guerrillas on its territory and has recalled its ambassador to Bogota in protest.
Caracas said the accusation is a move by outgoing Colombian President Alvaro Uribe to undermine the potential normalization of relations between the two countries before next month's inauguration of Colombia's new head of state, Juan Manuel Santos.
"As these steps (for improved relations) are going ahead, Uribe's government has decided… to dynamite the rapprochement," Reuters quoted Venezuelan Foreign Minister Nicolas Maduro as saying on Friday.
Venezuelan President Hugo Chavez described the charges as "an old broken record" and called Uribe a "Mafioso… full of hatred."
"We're not going to be provoked," Chavez said, adding that he would give Santos a chance to keep his promise to improve Colombia's relations with Venezuela.
Bogota says it has clear evidence to back its accusation that five leaders of leftist guerrilla groups are hiding in Venezuela.
The two neighbors froze diplomatic ties last year after Colombia and the United States signed a military cooperation agreement that allows US forces to use Colombian military bases for anti-drug operations.
However, Chavez says the military pact is a threat to Venezuela.