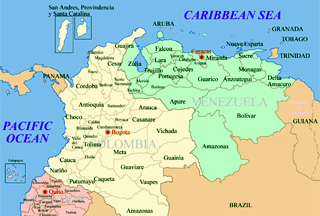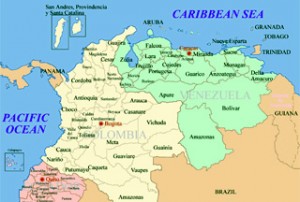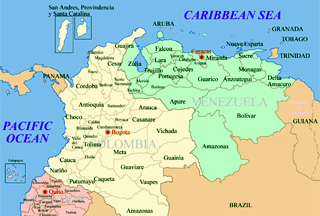 Venezuela has asked the UN Security Council to consider a Colombia-US military base agreement as a threat to regional peace.
"This is a serious problem that threatens peace and security on the (South American) continent," Venezuela's UN representative Jorge Valero told a press conference after delivering his letter to the UN Security Council.
Colombia and Venezuela have long been at odds, but tensions have sharpened in recent months over a US-Colombian agreement signed in July that gives the US military access to seven Colombian bases for alleged counter-narcotics and counter-terrorism operations.
A series of border incidents, including the destruction of two border-straddling footbridges by Venezuela, has put both countries on a war footing, with Colombia last week putting its forces on "maximum alert."