Latin America
Venezuela to try opposition lawmakers over Maduro 'assassination' bid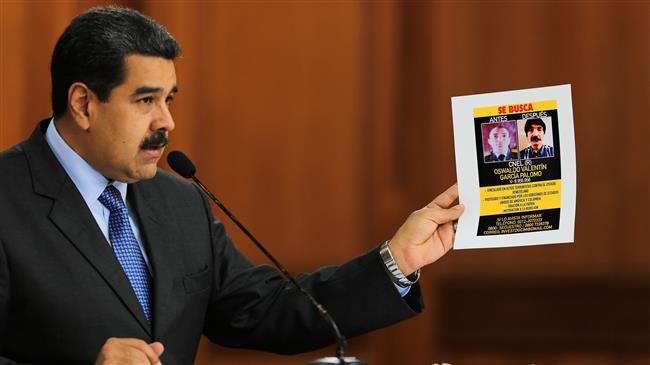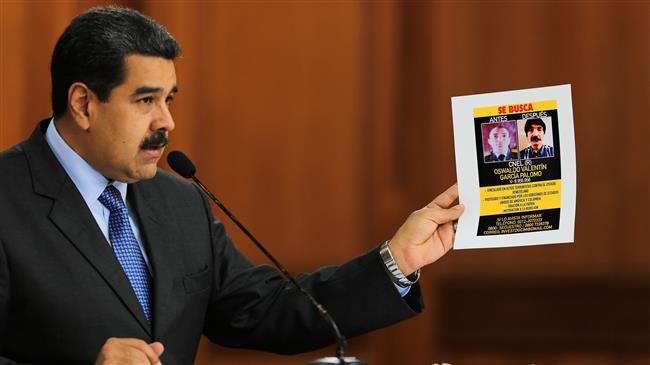 Venezuela's government-allied Constituent Assembly says it will try opposition lawmakers in connection with what the government says was a failed assassination attempt against President Nicolas Maduro.
Assembly chief Diosdado Cabello called a session on Wednesday to strip opposition lawmakers of their parliamentary immunity so they could face trial for the alleged and failed bid to kill the president.
"When justice comes, it hits hard," Cabello said.
There was no explanation as to why all opposition lawmakers would be targeted, in what looked more like a sweeping crackdown on government opponents. Cabello offered no evidence that they had been involved in the Saturday "assassination" attempt.
When the Constituent Assembly was formed, it annulled the opposition-controlled parliament, which continues to convene, nevertheless.
According to the government, the assassination was attempted with two remote-controlled drones, each carrying a kilogram of plastic explosive C4, which was "capable of causing effective damage over a 50-meter radius."
One of the drones reached near Maduro but then it became "disoriented by signal inhibiting equipment" and was thus "activated outside the assassins' planned perimeter." The second drone collided into a nearby building.
Maduro and his wife, as well as top government officials were unharmed. However, seven soldiers were wounded.
The Maduro government initially blamed former Colombian President Juan Manuel Santos — whose presidency ended on Tuesday — and elements in the United States.
Then, a group calling itself "Soldiers in T-shirts" claimed responsibilityvia an exiled dissident based in the US.
Still later, Maduro simultaneously accused opposition lawmaker Juan Requesens and exiled opposition leader Julio Borges — a former parliamentary speaker — of having plotted the "assassination" attempt.
Requesens was arrested in a swoop by the SEBIN national intelligence service unit in Caracas on Tuesday night.
The opposition lawmaker's sister, Rafaela Requesens, who is a student leader, was also arrested by security forces.
Venezuela is beset by political and economic crises.
Political bickering has turned into armed violence and unrest, which last year killed some 120 people from both the pro- and anti-government camps.
There has also been massive inflation, and basic commodities such as foodstuffs and medicine have been short on the market, forcing many people to emigrate.
Borges says 'assassination' was 'staged'
Meanwhile, Borges, the exiled opposition leader, described the "assassination" attack on Maduro as a "farce" and "staged."
"Neither the country nor the world believes you when it comes to this farce of an attack. We all know that it was staged to persecute and repress those of us who oppose your dictatorship," Borges tweeted from the Colombian capital, Bogota.