Latin America
North America
Venezuelan govt. confronting small group of coup-seeking 'military traitors': Minister
Venezuela's Information Minister Jorge Rodriguez says the government is confronting a small group of "military traitors" that are seeking to promote a coup against President Nicolas Maduro.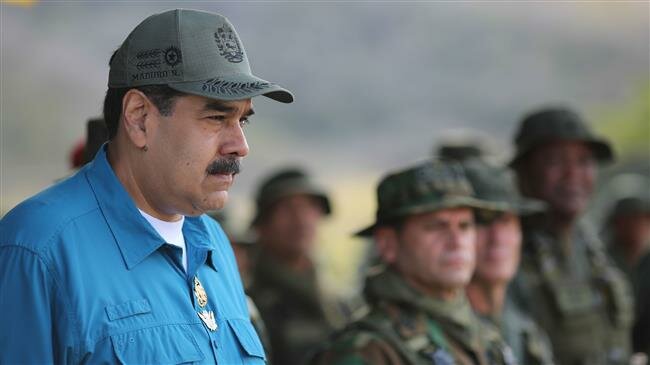 Rodriguez made the news in a Twitter post on Tuesday, adding that the Venezuelan army was "deactivating" the plan of the coup-seeking "traitors."
Venezuela has been in political turmoil since US-backed opposition figure Juan Guaido declared himself "interim president" late in January.
The administration of US President Donald Trump, which immediately recognized Guaido's self-proclamation, has since been mounting economic pressure on Caracas and has repeatedly threatened to use military force to topple Maduro's government.
Washington has also confiscated Venezuela's US-based oil assets in an attempt to channel revenue from them to Guaido.
Earlier in the day, 35-year-old Guaido, standing near the La Carlota air force base in capital Caracas surrounded by a group of some 70 armed men in uniform, called for military units to support him in the "final phase" of a plan to end Maduro's "usurpation" of power.
The government, however, promptly rejected any suggestion of a military insurrection, with Defense Minister Vladimir Padrino stressing that that the National Bolivarian Armed Forces of Venezuela remained "firmly in defense" of the "legitimate" government of President Maduro.
Padrino, in a series of Twitter posts, emphasized that all military units across the South American country had reported "normality" in their barracks and military bases.