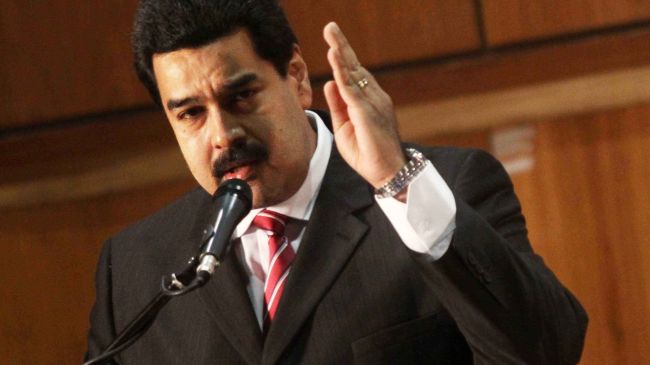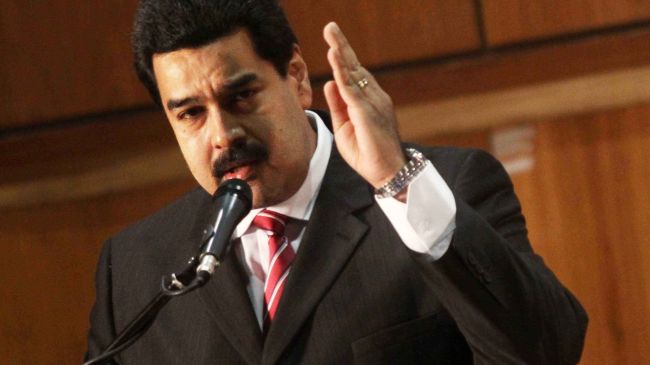 Venezuelan President Nicolas Maduro has agreed to meet with an opposition delegation, after a fresh round of discussion with top South American diplomats.
Following the meeting with eight South American foreign ministers on Monday, Maduro said, "We had quite a long conversation. They proposed a meeting tomorrow with the opposition delegation, and I agreed."
According to reports, Venezuela's opposition party Democratic Unity Roundtable has agreed to attend the negotiations with the government.
On April 3, Maduro said that the country's intelligence services obtained documents revealing a plan by an opposition sector to launch a movement for secession in six states.
He also stated that barricades set up by opposition protestors in city streets to block traffic are also part of the secession plan.
"They say in their plan that the consequence of the violent chaos caused by the barricades must be for people to feel obstinate and assent to the separation," Maduro emphasized.
Venezuela has been the scene of demonstrations between supporters and opponents of the government since February 4. At least 39 people have been killed and hundreds injured in the protests so far.
The opposition has criticized the government for high crime rates and economic hardships, claiming that the policies of the Maduro administration have led to a shortage of essential goods and a high inflation rate.
Caracas says the United States is fanning the flames of the unrest in an effort to topple Maduro.