Latin America
World News
Venezuela's Maduro endorses 'powerful military cooperation' with Russia
Venezuelan President Nicolas Maduro has endorsed "powerful military cooperation" with Russia following high-level discussions between Caracas and Moscow.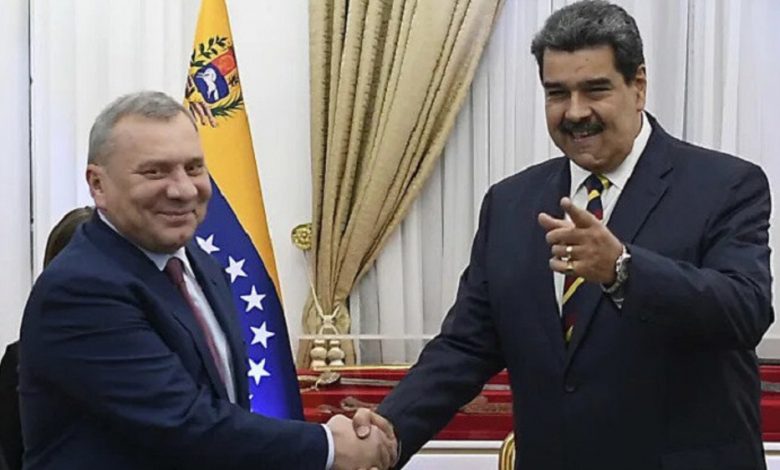 Agreements were announced from Venezuela's presidential palace on Wednesday night after a visit of Russian Deputy Prime Minister Yuri Borisov to the South American country.
"We have reviewed the powerful military cooperation, and we have ratified the path of a powerful military cooperation between Russia and Venezuela for the defense of peace, of sovereignty, the defense of territorial integrity," Maduro said during a news conference broadcast on state television.
"We are going to increase all the preparation, training and cooperation plans with a military power in the world such as Russia," Maduro further said, stressing that Caracas supported Moscow in dispelling threats from the US-led NATO.
Russia, a major political ally of Venezuela, and the US-led NATO have recently been at odds over Ukraine. Western countries accuse Russia of preparing for an invasion of Ukraine by massing 100,000 troops and armaments near the border with that country.
Rejecting the allegation, Moscow accused Washington of "baseless hysteria" and said the troop build-up is defensive as NATO has increased its activity near Russian borders.
Maduro, who was flanked by Borisov and Venezuelan Petroleum Minister Tareck El Aissami, further said that economic and commercial as well as tourism matters had also been discussed earlier in the day.
"We have walked the 21st century together, the people, the government of Russia and Venezuela and… we have built the map of cooperation to continue walking together, united," the Venezuelan president added.
Maduro's remarks came almost a month after he and Russian President Vladimir Putin held a telephone conversation about cooperation between Venezuela and Russia amid talk of possible Russian troop deployment to the South American country.
Venezuela plunged into political turmoil after a US-sponsored opposition figure, Juan Guiado, unilaterally declared himself "interim president" in January 2019. He later launched a botched coup to oust Maduro with Washington's greenlight and help from a group of rogue soldiers.
Caracas and the US-supported opposition sent their representatives to Mexico City last year to find a common path out of Venezuela's political standoff, but those discussions were suspended in October.
The US has imposed several rounds of tough sanctions against Venezuela aimed at ousting Maduro and replacing him with Guaido. The sanctions, which include the illegal confiscation of Venezuelan assets abroad and an economic blockade, have caused poverty, a lack of access to basic goods, gasoline shortages, and power cuts.
Some Venezuelans have even moved to other countries to avoid the dire economic situation, including some two million people who now reside in Colombia.
Previously, Russia helped Venezuela design a cryptocurrency and briefly dispatched a pair of its nuclear-capable Tu-160 bombers to the country in 2018. Moscow also sent Russian-made Sputnik-V coronavirus vaccines to the South American country, for which Maduro expressed his gratitude on Wednesday.
According to Venezuela's state television, Borisov will travel to Nicaragua and Cuba after leaving Caracas.