Syria
Veto blocks Western intervention in Syria: Russia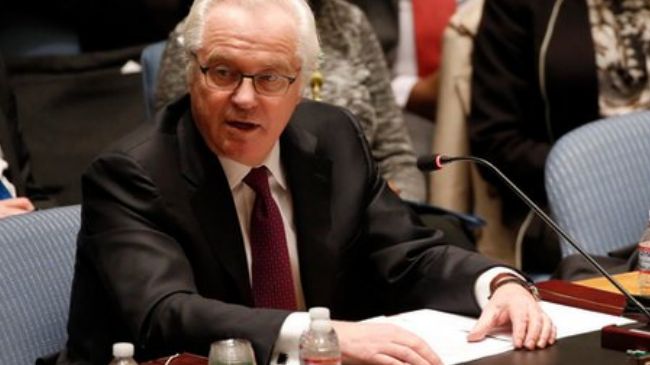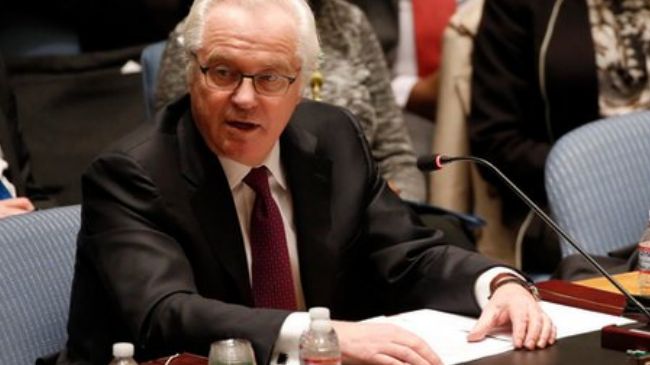 The Russian ambassador to the United Nations says Moscow vetoed an anti-Syria resolution to prevent any Western military intervention in the Arab country.
Vitaly Churkin said on Thursday that his country vetoed the anti-Syrian move in the United Nations Security Council over fears of Western intervention there.
Churkin added that the French-sponsored document could refuel attempts to use the International Criminal Court for garnering political support, and eventually lay the groundwork for military intervention in Syria.
"Is it just to try once again to create a pretext for armed intervention in the Syrian conflict?" Churkin asked.
The Russian ambassador also called the vote a "publicity stunt" by France and some other Western countries.
The document accused both sides of the Syrian conflict of human rights violations and war crimes as well as crimes against humanity.
The resolution suggested that both the government of President Bashar al-Assad and the insurgents be tried at the international war tribunal.
Meanwhile, the Syrian ambassador to the UN, Bashar al-Ja'afari, said that for any justice to be implemented, Saudi Arabia, Qatar, Turkey, Israel and France should be referred to the international court for their crimes in Syria
He said the only way to help the Syrian people is to fight terrorism and support a political solution to end the conflict there.
This is the fourth time Moscow and Beijing have used their veto power to abort a resolution against Syria.
Syria has been gripped by deadly violence since March 2011. Over 160,000 people have reportedly been killed and millions displaced due to the violence fueled by the foreign-backed militants.