Syria
Victorious Syrian Army foils terrorists' infiltration attempts in Homs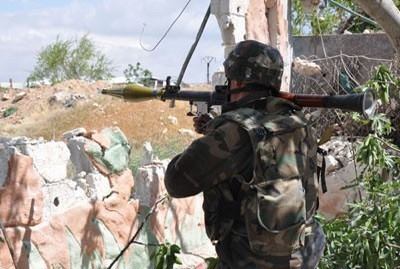 The army units foiled attempts perpetrated by armed terrorist groups to infiltrate areas in Talkalakh in Homs coming from Lebanon.
An official source told SANA that the army and the border guards repelled terrorists' attempts to infiltrate the areas of al-Mat'houma, Idleen, Halat and Marasya in Talkalakh countryside, killing scores of the assailants and forcing the rest of them to flee back into the Lebanese lands.
The source added that several terrorist groups that tried to infiltrate the neighborhoods of Bab al-Siba'a and Bab al-Turkman in Homs city were eliminated and their weapons and ammunition were seized.