Yemen
Middle East
Saudi Arabia
Victorious Yemeni Army Conducts Large-scale Operation in Jizan
Yemeni army forces and allied fighters conducting a large-scale military operation on Thursday against Saudi-backed mercenaries on the outskirts of Al-Doud mountain close to the kingdom's southwestern region of Jizan.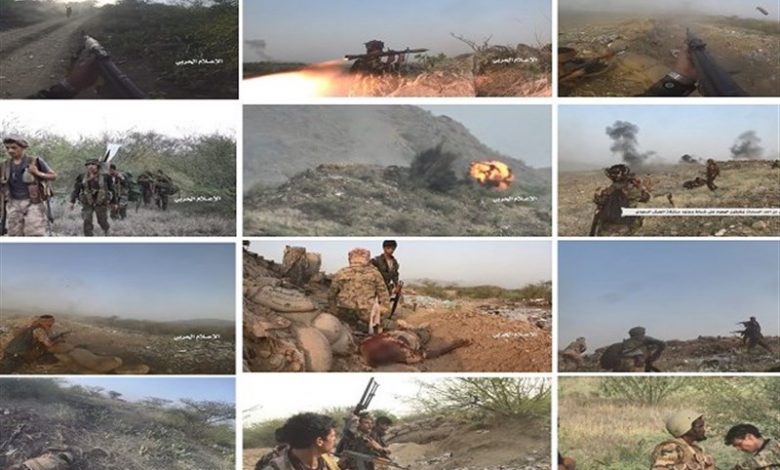 The Army and Popular Committees carried out a military operation in the axes of Al-Madafin and Al-Mlahidh against Saudi-backed militants, mercenaries from Sudan, which resulted in the seizure of various places and the killing, injuring, and capture of Saudi-paid Sudanese soldiers.
On two fronts, the Army and the Popular Committees launched an offensive of which they gained control of a number of regions and inflicting material and human losses on enemy troops in the process.
The army destroyed four vehicles belonging to Saudi-backed militants, burned their camps and barricades, seized various weapons, and captured a number of Sudanese mercenaries.
The scenes documented by the Yemeni military media also showed the moments of the Yemeni Army advancing towards enemy positions and forcing the Sudanese mercenaries to flee between valleys and hills.