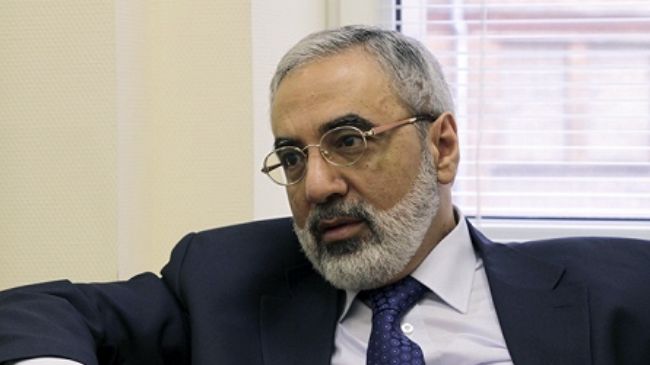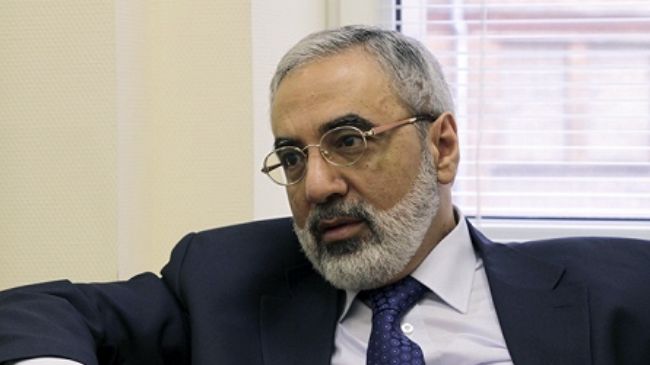 Syria's Information Minister Omran al-Zoubi says the victory of the Syrian forces against the foreign-backed militants and terrorists operating inside the Arab country is only a matter of time.
During an interview with al-Mayadin TV, Zoubi said the Syrian forces will pursue all militants across the country and will defeat them.
It is only a matter of time before the Syrian army would win the battle against terrorism and restore stability and security to the country, the Syrian minister said.
"The battle against terrorism and foreign interference is not easy as large numbers of terrorists are sent to Syria from many countries," Zoubi said.
He also reiterated that the Syrian government has had no role in the recent rocket attack on eastern Lebanon's Bekaa region.
"No aggression from the Syrian state took place on the Lebanese territories and there will never be any because we have a national project against the Zionist schemes," Zoubi said.
The United States announced on June 14 that it will provide the militants in Syria with weapons, claiming that the Syrian government had used "chemical weapons" against the militants and had thus crossed Washington's "red line."
Syria strongly rejects the unfounded US claim and says the militants have used chemical weapons on several occasions, including an attack in the region of Khan al-Assal in the northwestern province of Aleppo on March 19, where over two dozen people died.
The crisis in Syria began in March 2011, and many people, including large numbers of Syrian soldiers and security forces, have been killed so far.
Damascus says the chaos is being orchestrated from outside the country, and there are reports that a very large number of the militants are foreign nationals.
The Syrian government says the West and its regional allies – especially Qatar, Saudi Arabia, and Turkey – are supporting the militants.