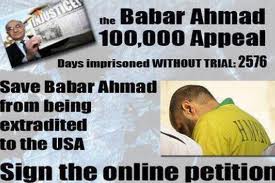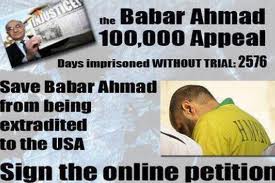 This letter, signed by 100 lawyers from across the UK, expresses shock and concern at the way the government has handled the case of Babar Ahmad, a British Muslim who's been imprisoned without charge for seven years, awaiting extradition to the US. The issue has been amongst the most popular on the UK government's e-petition website.
"Speaking in parliament last year, Prime Minister David Cameron said, that 'one of the points of the new e-petitions website is to make sure that if a certain level of signatures is reached, the matter will be debated in the house, whether we like it or not. That is an important way', he said 'of empowering people.' But, not in this case, it seems."
That threshold of required signatures stands at 100 thousand. At 140 thousand signatures, the call for a debate on whether Babar Ahmad's trial should be held in the UK is within the top three most popular petitions ever put up on this government website. And yet it will not be debated in parliament's main chamber.
Saghir Hussain who says the government takes a risk to debate some petitions which are politically acceptable, but this is too hot. It would open up a wider debate on the extradition treaty
The parliamentary backbench business committee says there just isn't enough time in the calendar this year to hold a debate, and has tagged the motion onto a pre-existing discussion in a smaller chamber. That means Babar Ahmad's specific case can't be voted on by MPs.
But petitions with fewer signatures have been scheduled for debate in the New Year, and this is what's being demanded now.
Babar Ahmad, sustained serious injuries during his initial arrest by British police. He faces accusations of supporting terrorism, crimes alleged to have been committed here in the UK. But his guilt has never been proven, and his supporters now fear he may not face a fair trial in the US. Today, he remains the longest serving prisoner without charge in modern British history.