Iran
Technology
Videos
Video- Aerospace companies kicks off in Tehra and all those that love to fly come to visit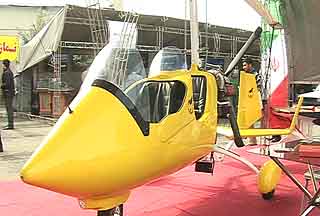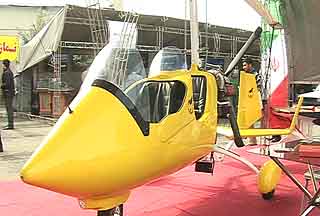 Rapid growth of private Aerospace sector in Iran; the second aerospace exhibition was kicked off in Tehran on Wednesday. More than 120 companies and organizations participated in the event. The main aims of the exhibition are to develop general aviation, display the latest capabilities of Iran in aviation industry, specially the private sector, facilitate communication among aerospace companies and to sign contracts and do more business.
Iran has been very active in the field of aerospace technology. It has launched three satellites named Sina-1. Omid and Rasad. Rasad was launched in to space on June of this year. In addition Iran has successfully manufactured two fighter jets named Saeghe and Azarakhsh. Government has been the major player in aerospace industry yet the private sector has also been very active in this field especially after the Iranian Aerospace Industries Association was found to support Iran's private Aerospace industry in 2007
Since the early years after the Revolution and because of the sanctions imposed by the West, Iran has been pushing to reach self-sufficiency in the field of aerospace technology.