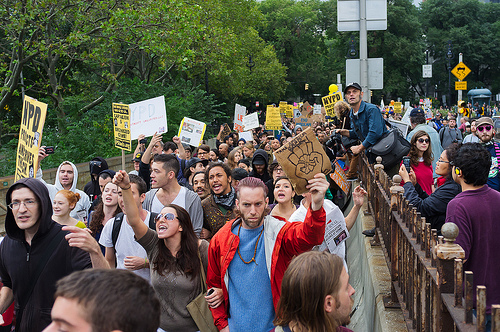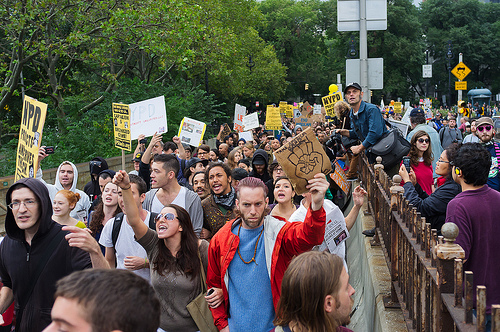 The occupy wall street protestor are a mix of various causes, goals and ideas on how to fulfill both. But while their slogans and demands are quite diverse, this movement is primarily driven by a single demographic – one that is very young and predominately white.
Some African Americans who sympathize with protest ideals but who aren't taking part in marches point to fear.
While unemployment in the US remains steady at about 9 percent, some African American communities are experiencing jobless rates as high as 35 percent. The civil rights movement of the 50's go changed history in America. But during the beginning of this movement for the most part, that blacks have been mainly on the sidelines."
But some blacks who took part in those marches say this movement is very much the same. This time however its not about black and white its about green.
Elinor Tatum is publisher of one of the largest African American news papers in America – The NY Amsterdam News.
Demonstration organizers say that while they are reaching out to
various civic groups of color.. Their message will do most of the
recruiting for them.
Many here are confident that as the word spreads about the occupy Wall Street movement so will grow the diversity of its numbers. For now despite the diametrically opposed social views, Occupy Wall Street shares two denominators with the conservative Tea Party movement. Both are very angry and very white.