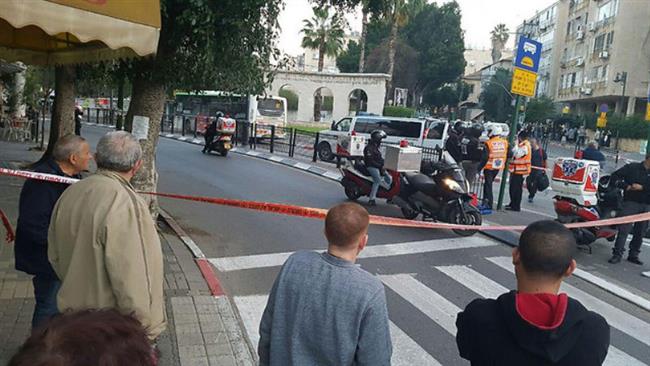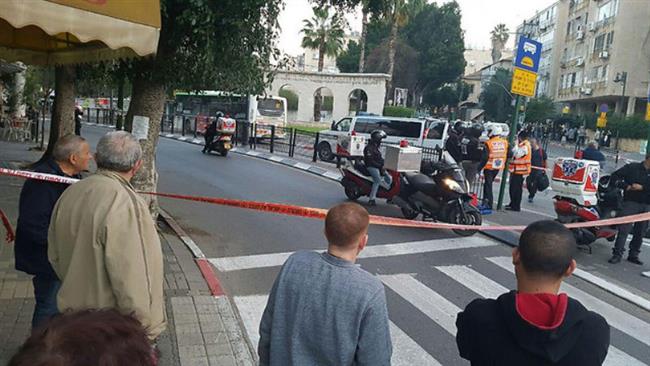 A Palestinian man has injured at least six people in an alleged stabbing and shooting attack at a market in the occupied territories before being arrested.
Thursday's incident took place in city of Petah Tikva, situated 10.6 kilometers east of Tel Aviv, according to the Israeli police, who described the attack as a "terrorist" one.
Israeli police spokesman, Micky Rosenfeld, said the man from the occupied West Bank city of Nablus in the West Bank opened fire with an automatic weapon.
The assailant reportedly fled the scene, but was arrested uninjured by police shortly thereafter.
Those wounded in the attack were taken to hospital for treatment, with none of their injuries said to be life-threatening.
The occupied Palestinian territories have witnessed tensions ever since Israel imposed restrictions on the entry of Palestinian worshipers into the al-Aqsa Mosque compound in East Jerusalem al-Quds in August 2015.
About 280 Palestinians have lost their lives at the hands of Israeli forces in the tensions since the beginning of October that year.
Recently, the Tel Aviv regime has handed down harsh sentences to the Palestinians purportedly convicted of stabbing attacks