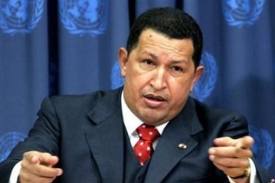 In a questionnaire sent by Caracas-based newspaper El Universal, U.S. President Barack Obama said that the administration of Hugo Chavez has restricted the rights of the Venezuelan people, threatening democratic values and failing to contribute to security in the region.
Chavez warned that President Obama is attacking Venezuela with the intention of seeking votes for his re-election, and called him irresponsible and fake. Venezuelan president also highlighted that Venezuela is free and will never again be a U.S. colony.
Diosdado Cabello from the ruling United Socialist Party, PSUV, said the U.S. could not speak of restricting freedom when it appears as the biggest terrorist in the world by causing one million deaths in Iraq, and not paying enough attention to their own internal crisis.
The PSUV also raised concerns for the initiative of opposition leader; Leopoldo Lopez to seek advice in safety from former president of Colombia, Alvaro Uribe. For the PSUV this appears suspicious considering that the opposition did something similar before the presidential coup of 2002, when they consulted the former New York police chief, William Bratton.
Obama also criticized the Venezuelan government's relations with Iran and said they have not benefited the interests of Venezuela and its people. However, Chavez has said the US will fail to impose its policy on his county, stressing that Venezuela's ties with Iran serve the interests of both nations.