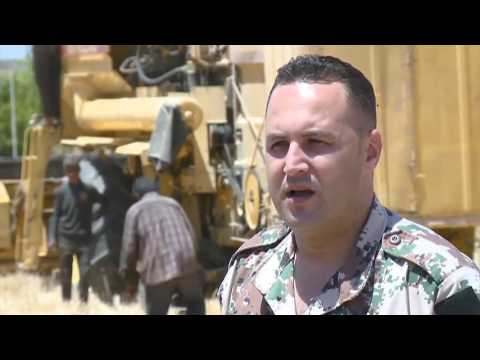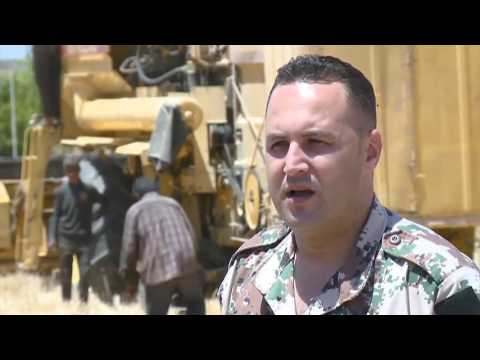 Syrian farmers were filmed harvesting wheat crops in the As-Safira district of Aleppo Governorate, Thursday, the first wheat harvest since the area was captured from militants.
Head of the Agriculture Department in As-Safira Mahmoud Dhumah said that as soon as the Syrian Arab Army (SAA) regained control over the area in 2014, including As-Safira, a detachment of sappers was deployed to the area.
"Sappers worked very carefully and cleared most of the area from land mines left behind by fighters and terrorists. Farmers certainly need work, so mine clearance was very important," DDumaa explained.
Before the conflict, Syria produced around four million metric tons of wheat annually, enough to satisfy local demand and usually permit substantial exports.
Due to the ongoing war and Western sanctions the country produces around 400,000 tons now.