Syria
Video footage of the Syrian Army's advance in northern Hama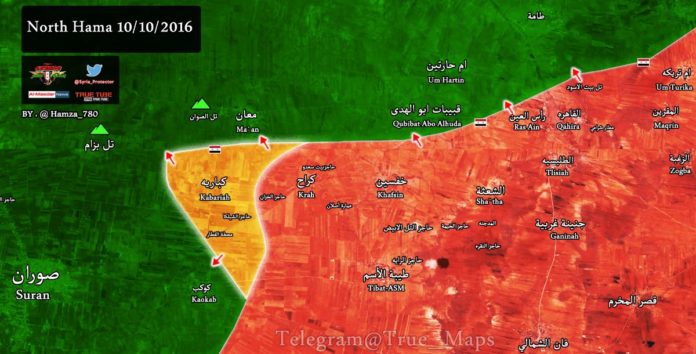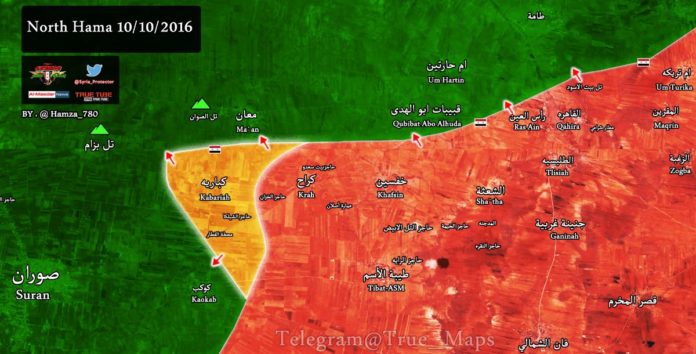 The Syrian Arab Army launched a wide-scale counter-offensive in the northern Hama countryside this past weekend, capturing a total of ten villages from the jihadist rebels of Jund Al-Aqsa (Syrian Al-Qaeda franchise) and Jabhat Fateh Al-Sham (formerly Al-Nusra Front).
Among the many sites captured by the Syrian Armed Forces this weekend was the key village of Karah, which is located between two important towns: Taybat Al-Ism and Ma'an.
Despite the intensity of their assault at at Ma'an, the Syrian Armed Forces were unable to breach Jund Al-Aqsa's last-line of defense after several hours of battle at the town's southern axis.
Video footage below shows the Syrian Arab Army's advance this past weekend in the northern Hama countryside:
The Syrian Armed Forces are now under attack at the village of Al-Kabariyah, as Jund Al-Aqsa attempts to reverse the government's gains from this past weekend.