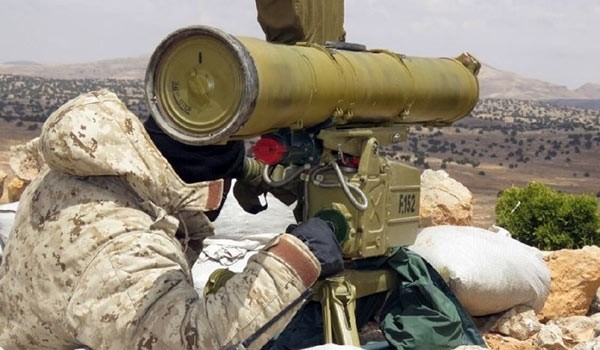 The Lebanese Hezbollah Resistance Movement's missile units destroyed the Nusra Front positions in Jaroud Arsal region East of Lebanon near Syria's Western border, killing a number of terrorists.
The Syrian Army troops and the Lebanese Hezbollah fighters carried out a joint assault against al-Nusra Front's strongholds in Western Qalamoun along the Syria-Lebanon border, inflicting major losses on the terrorists.
The Syrian soldiers and their Lebanese allies penetrated into the al-Nusra Front's lines of defense in Serghaya village and then targeted the terrorists' positions inside Serghaya, while the Syrian army targeted the terrorist group's gatherings at Jaroud Jarajeer and Jaroud Qarah border-crossings.
Serghaya is located just North of Al-Zabadani and was originally part of the 4-month-long ceasefire deal.