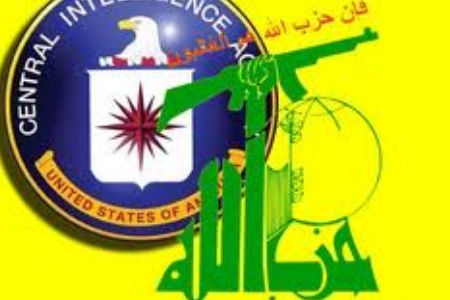 The intelligence battle in Lebanon has been extended to become a standoff between Hezbollah and israel's greatest ally the United States which has seemingly received a blow from Hezbollah.
Last June, Hezbollah Secretary General Sayyed Hassan Nasrallah declared that the resistance had captured three CIA agents in its ranks.
Recently, Al-Manar Lebanese Channel aired several reports detailing how the CIA operates in Lebanon, in addition to uncovering the names of some of the officers working undercover as US embassy diplomats.
US officials have acknowledged that a group of informants on the CIA payroll had been identified and detained by Hezbollah.
The Washington post considered that this exposure creates new security risks for CIA officers in Lebanon which has always been a focal point for American espionage activity and is now damaged as a result of Hezbollah's capture of CIA agents.
Al-Manar also aired an interview with Hezbollah MP who gave detailed information on how the spies are controlled by the CIA and how they operate.
The reports even mentioned meeting places between CIA informants and officers in Beirut.
Fadlallah insisted that what is most significant about the CIA's job in Lebanon is that it collects intelligence for israel.
Observers believe that the US has announced enmity towards resistance groups like Hezbollah and Hamas, and will evidently share data with israel:
Hezbollah and the CIA have been at loggerheads since the early 80s, and experts stress that it will not be the end of spy games between the two sides.
While the CIA office in Beirut reassesses its capabilities and appoints new officers, Hezbollah will have the advantage of time.