Europe
North America
VIDEO: Huge masses of Britons decry zionist Trump's ban on Muslims, call on government to cancel his visit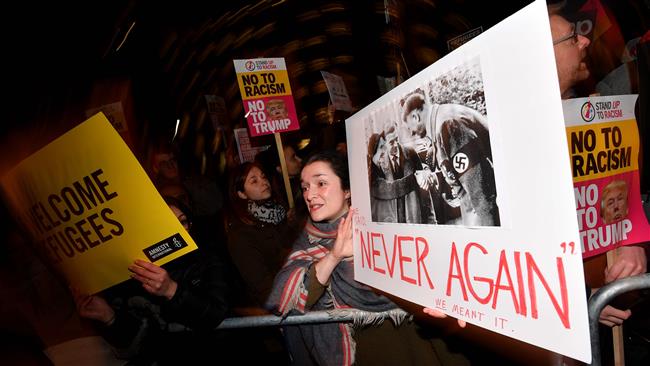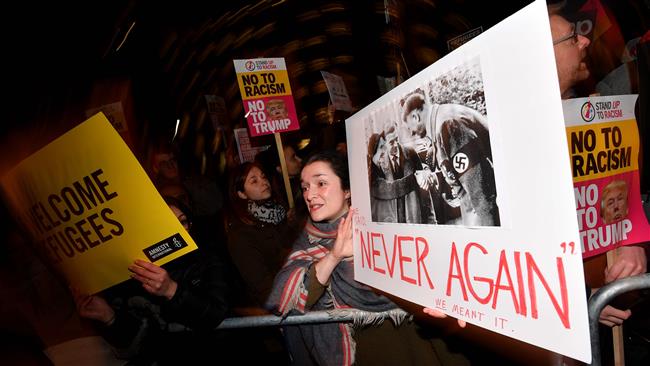 Thousands of people in London and other UK cities have taken to streets to censure US President Donald Trump's entry ban on seven Muslim-majority countries.
Trump issued an executive order late Friday to impose a 90-day entry ban on citizens from Iran, Iraq, Syria, Yemen, Sudan, Libya and Somalia, block refugees from Syria indefinitely, and suspend all refugee admissions for 120 days.
The ban has triggered massive protests with thousands of people rallying in support of Muslims across the globe.
More than 1.5 million Britons have so far signed a petition, calling on Prime Minister Theresa May to cancel Trump's planned state visit to the UK.
May, recently met with Trump in the Unites states, where she mostly focused on the two countries' "special relationship."
"Shame on May," chanted the protesters.
The protest was held as MPs from the opposition Labour Party were trying to pressure the premier to cancel Trump's visit.
"Now this government are hand-in-hand with another fascist – Trump," said veteran Labour MP Dennis Skinner at the parliament earlier in the day. "And what I say to him – do the decent thing and ban the visit. This man is not fit to walk in the footsteps of Nelson Mandela."
"Will the Foreign Secretary (Boris Johnson) just for a moment try to recall, along with me, as I hid underneath the stairs when two fascist dictators, Mussolini and Hitler, were raining bombs on towns and cities in Britain."
Johnson, however, dismissed Skinner's comparison, asserting that better ties with Trump is in the United Kingdom's interest.
Earlier on Monday, May's office said she was "very happy" to invite Trump to Britain.
Similar protests were held in other UK cities, including Glasgow, Edinburgh, Cardiff, Newcastle, Sheffield, Oxford, Cambridge, Brighton, Gloucester, Leeds, York, Liverpool, and Leicester.