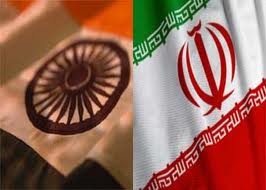 In the volatile region around Afghanistan, the speakers of Iranian and Indian parliaments say they have reached an agreement that emphasizes non-interference in the troubled country's affairs, in a diplomatic push to prevent proxy wars and state partition as US-led foreign troops withdraw.
Following a meeting between the two parliamentary delegations, the speakers also said they will use legal tools to support the two countries' commitment to protect Afghanistan's sovereignty, unity and territorial integrity, as well as cooperation in the regional fight against drugs, extremism and terrorism.
But according to the Iranian ambassador to India, regional security wasn't the only highlight of the meeting. The two sides also agreed to help prop up bilateral ties in the fields of energy, trade, and tourism, which stands at around 13 billion dollars a year.