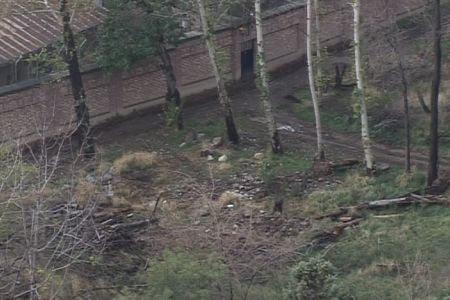 Tehran Municipality has filed a lawsuit against the British Embassy for having cut down and burned 310 trees in a north Tehran garden which is in the possession of the embassy, Press TV reports.
The legal action has been taken according to a law which prohibits cutting trees without prior permission from Iran's environmental authorities.
Mohammad Hadi Ayyazi, Tehran Municipality spokesman, told a Press TV correspondent that municipal authorities were first alerted by citizens living in the vicinity of the garden.
"They said they had seen smoke rising from the garden indicating that trees were burning there. We referred the issue to experts in Parks Organization and they reported back to us that 310 trees had been cut and burned down as suspected," he added.
Ayyazi said that the "case was then referred to Article 7 Commission [of Tehran Islamic City Council] which confirmed the report. As a result, we informed the mayor [Mohammad-Baqer Qalibaf] and he ordered the case to be filed with the Judiciary in accordance with a 1973 law."
The incident was first observed by local shopkeepers who rapidly brought it to the attention of municipality officials.
With an area of 200,000 square meters, the garden was first leased to the British Embassy by Mohammad Shah Qajar in 1872 as the summer residence of the ambassador. Although the lease contract expired under Reza Shah Pahlavi, the complex has remained in the possession of the embassy.
In 2006, some 162 members of Iran Majlis (Parliament) wrote a letter to the then Speaker, Gholamali Haddad-Adel, demanding an investigation into the British ownership of Qolhak Garden. The probe concluded that the garden belongs to the Iranian government as the documents offered by the British lack legal basis.