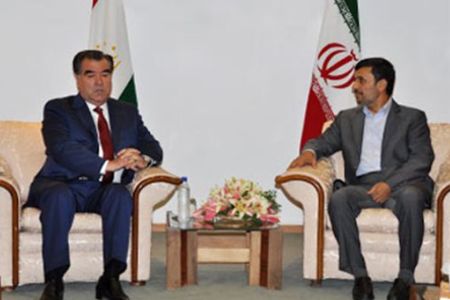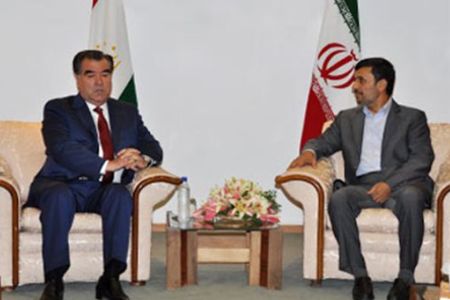 Iranian President Mahmoud Ahmadinejad arrived in the Tajik capital Dushanbe for an official two-day visit and has held talks with his counterpart President Emomali Rahmon.
The ministerial meetings between the two counties resulted in signing two documents on energy and transportation including a memorandum of understanding on construction of the Ayni hydroelectric power plant on the Zaravshon River in northern Tajikistan.
At a joint press conference, President Ahmadinejad congratulates president Rahmon and the Tajik nation on the 20th anniversary of Tajikistan's independence.
Iran is currently involved in the finance and construction of several infrastructural projects in Tajikistan including a dam, a tunnel and a hydroelectric power plant project.
The Iranian-built Sangtuda-2 hydroelectric power plant project on the Vakhsh River is set to become operational during Ahmadinejad's visit.
Iran has sought closer ties with Central Asian republics. In keeping it has forged close ties with Tajikistan, focusing mainly on transport and infrastructure and restoring the historic cultural proximity.