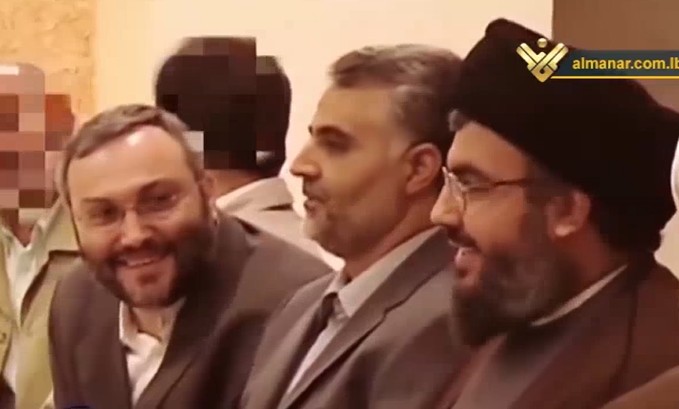 The video showing the commanders and the leader was trending on Thursday as it showed them gathering on a table with other people appearing in a blurred vision with them, due to their sensitivity.
Martyr Suleimani, the head of IRGC's Al-Quds Force, was killed in a US drone attack on his convoy at Baghdad's airport on January 3, 2019.
Martyr Mughinyeh, Hezbollah military commander, was killed in a car bomb attack in Damascus on February 12, 2008 by the CIA and Mossad as part of a joint operation.