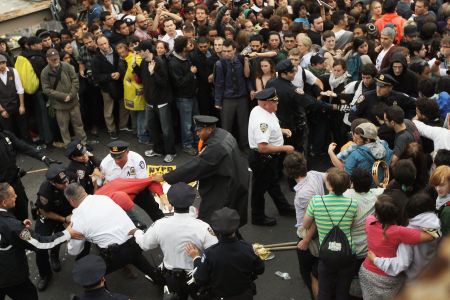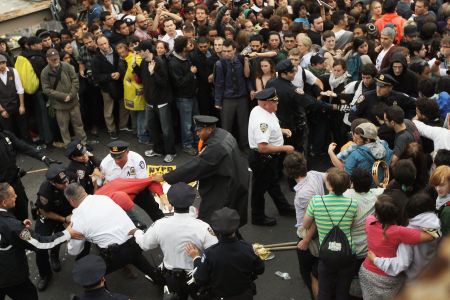 For protestor occupying Liberty Square in lower Manhattan, Friday marked the day this demonstration became a marathon instead of a sprint.
The American demonstration that now has the attention of the world enters its fourth week of noise and rage.
However, despite its longevity and growing numbers for many onlookers and passersby this movement of dis-content still seems more like a sideshow than main event.
With a almost as many different causes as there are people some doubt its ability to attain the change protestors seek.
It may have appeared that way to city officials two weeks ago. However, the crackdown by New York Police was seen by many as a galvanizing game changer attracting more people to this cause by the tens of thousands….Culminating on Wednesday with a solidarity march of more than 100 thousand people.
Two weeks ago there were about 50 people here in the rain under a tarp many of them wondering if this thing, what ever it is, had ended.
Today there are more than 5 thousand people. The group
resilience has surprised and even angered some of the establishment business people who are ridiculed by the protestors every day.
Some of them strike back with words as they walk by. Many who have been here since the beginning are still not sure where or when this protest will end. They only know, like any runner hitting their stride, they just have to keep going to have any chance of winning.