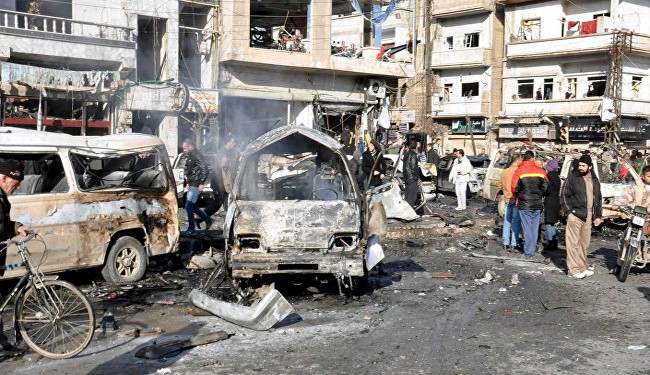 Over 30 people have been killed in a suicide bombing in the Northeastern Syrian city of Hasakah.
The attack, according to the source, took place in the city's Eastern district of Salhiye, Sputnik reported.
No group has claimed the responsibility for the attack so far, and the source provided no further information on the the attack's possible damage and other casualties.
Syria has been mired in civil war since 2011, with government forces fighting numerous opposition factions and terrorist groups seeking to topple the government of President Bashar Assad.