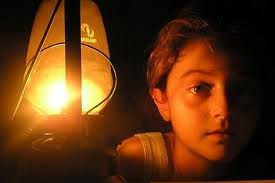 Power outages continue to disrupt the day-to- day life of Gazans for over two weeks now as zionist israel prevents technical crews from repairing one of the major lines that carries electricity from zionist israel to the blockaded coastal enclave.
This has aggravated the electricity crisis affecting the Gaza strip and increasing the power shortage by 37.3% specially during the winter season.
Health officials in Gaza say most of fuel reserves for backup generators has depleted due to long our of operation putting the lives of chronically ill patients at grave risk.
life of patients on life support , premature children in addition to those who require kidney dialysis is hanging by a thread.
The Gaza Strip needs approximately 300 megawatts of electricity and the current shortage affects more than one third of Gaza's power needs.
Civil society organizations have accused zionist israel of violating international law by infringing on the rights of the civilians in Gaza.
zionist israel used to supply about 70 percent of Gaza's power and Egypt provided only five percent, with the remainder from Gaza' sole power plant.
Gazans have been struggling with long hours of power outages under zionist israel's siege; they are now anxiously waiting to see how the international community would help to end this condition.