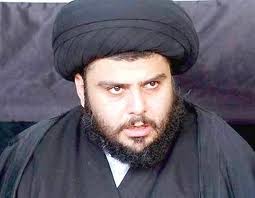 Head of Iraq's Sadr movement Muqtada al-Sadr has called for peaceful coexistence among all Iraqis nearly one week after US troop pullout from the Middle Eastern country.
Associates of Sadr gave Iraqi media a 14-point proposal titled "Peace Code" on Saturday.
The proposal, which is written by Sadr himself, urges all Iraqis to respect the country's different ethnic groups, faiths and sects. It also warns against the spilling of Iraqi blood.
"It is the best solution, to reject all kinds of violence and to preserve the Iraqi people from internal and external attacks," said Sadr aide Salah al-Obeidi.
Some 500 politicians, scholars, lawmakers, tribal leaders and academics have so far agreed to the proposal.
On Thursday, 69 people were killed and at least 200 others injured in a string of bomb attacks in the capital, Baghdad.
Iraq's Prime Minister Nouri al-Maliki said the explosions were politically motivated in a statement released shortly after the attacks.
"The time and the place of such crimes underscore the political nature of the goals that they (attackers) want to achieve," Maliki said.
The deadly incidents in Iraq took place at a time when the country is experiencing a critical situation.
Maliki had earlier in the week called for the arrest of Vice President Tareq al-Hashemi on charges of organizing assassinations and bombings.
Moreover, analysts say that the nearly nine-year long US-led military invasion and occupation of Iraq devastated stability in the country.
More than a million Iraqis have been killed according to the California-based investigative organization, Project Censored.
The US announced on Sunday, December 18, 2011, that it had ended its military mission in Iraq.