Iraq
VIDEO: Schools of Southern Mosul Reopen after ISIS Pushed Out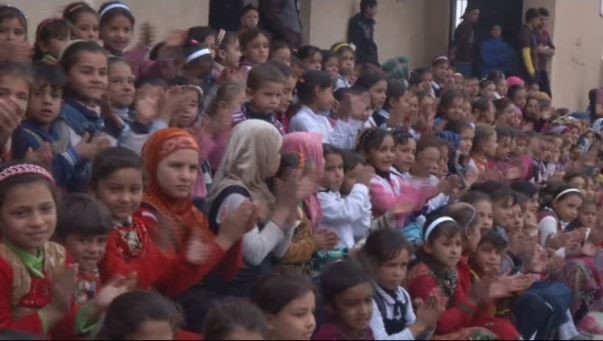 For the first time in two years, children in Awsaja village, about 50 km south of Mosul are finally going back to school. Teachers and students said that they were delighted to be back in school after living in fear under Islamic State-rule.
Natheer Nimr Mohammed, Assistant Principle at the Awsaja tells AP: "We wanted to open this school to let the students study again and to try to fix the brainwashing of Daesh (Islamic State, ISIS , ISIL, IS) and start anew so they don't lose another year like the ones they lost before when Daesh was here two years and the only way to do that is through school, God willing.
Sagar Saddam, student says:"Daesh brought us books that were bad. We couldn't even understand what it was saying and we had to stop. This school, they put up a bad flag (the ISIS flag) and we were scared that airstrikes could hit us because of it."
Ray Offenheiser, President of Oxfam America says : "So actually it is turning out that the hygiene training along with the basic provisions of goods that we are providing – soap and water and shampoos and so forth – are actually helping to be people remove the residue from the oil deposits that are coming down on them from the fires nearby.
Sagar Saddam, says: "I thought we were going to die or choke from this smoke. My dad asked me what is up with you today, you look happy. I told him Dad, school is finally back!"