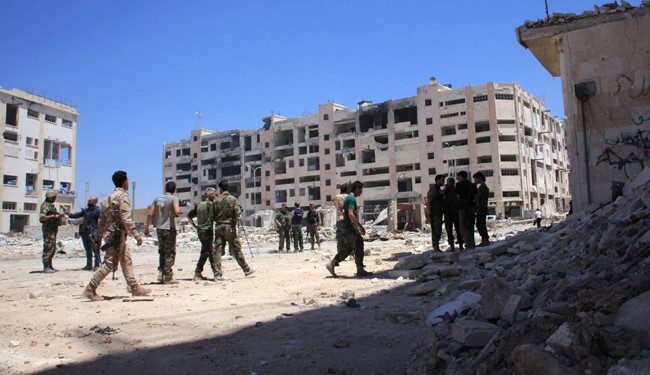 Governor of Aleppo says three humanitarian corridors would be established and President Bashar al-Assad offered an amnesty for rebels who surrender within three months.
Pro-government forces tightened their grip around the besieged Syrian city of Aleppo on Thursday (July 28) where the local governor said safe corridors had been opened for civilians to escape rebel-held areas.
A quarter of a million civilians still live in Aleppo's opposition-controlled eastern neighbourhoods, effectively under siege since the army and allied militia cut off the last road into rebel districts in early July.
Russia, said a fourth corridor would be set up in the north of the city for surrendering rebels, near the Castello road which the army recently seized.
The UK-based Syrian Observatory for Human Rights, said helicopters over rebel-held areas dropped baby diapers and meal packs that had Russian language labels.
Russian Defence Minister Sergei Shoigu said: "On behalf of the President of the Russian Federation, today, (we will) start a large-scale humanitarian operation together with the Syrian government to help civilians in Aleppo."
State television said the army had advanced in the Bani Zeid district, on the southern side of the Castello road.
The Syrian Observatory for Human Rights said the pro-government forces had taken full control of the district. A rebel source confirmed that the army had made advances.
He said Kurdish forces from the nearby Sheikh Maqsoud district had also taken advantage of the fighting to advance into a housing complex in Bani Zeid.
"There has been a rebel withdrawal, but no one has surrendered," Zakaria Malahifji of the Aleppo-based rebel group Fastaqim told Reuters.