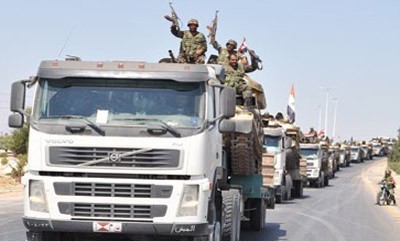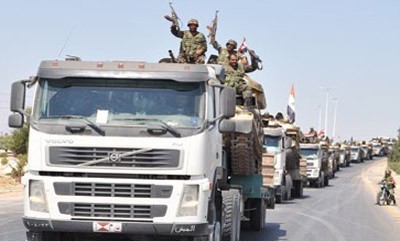 After restoring stability and security in the city of Hama, units of the Syrian army left the city amid satisfaction by the residents of Hama over the military mission
The Syrian authorities say the army was sent to Hama to quell armed terrorist groups that terrorized the resident in the city and killed security forces personnel.
Citizens of the city narrated stories that contradict those of some groups that accused the units of the army of committing inhuman practices, the residents voiced relief over the mission of the army.
Life in the city of Hama started to go back to its normal following the operations that the Syrian army accomplished in the city and were described as surgical.
The Syrian authorities are exerting hard efforts now to restore normal life to the city through supporting the Hama population with necessary supplies.
The Syrian Army recently entered the city of Hama upon what it says the appeals of the residents of the city to quell armed groups that committed killings and sabotage in
Hama.
The Syrian government says it is still determined to go ahead with reforms through national dialogue in the country.