Syria
VIDEO: Syrian military issues harsh response to terrorists' ceasefire breach in Daraa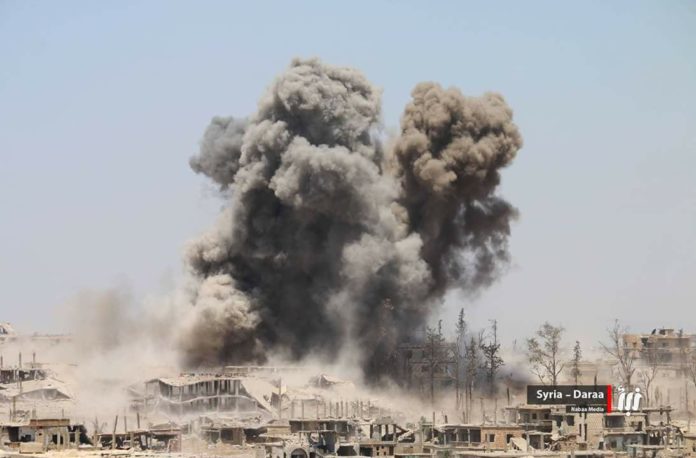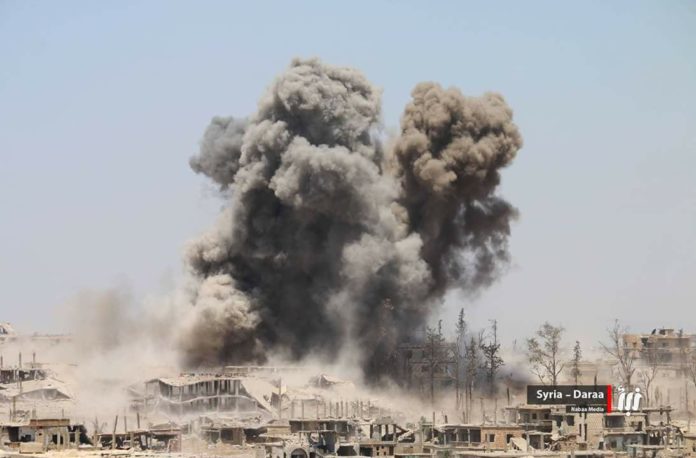 The Syrian military carried out a powerful counter-attack against the jihadist rebels in the provincial capital of Dara'a, Monday, following the latter's surprise assault in the government-held neighborhoods.
Militants from Hay'at Tahrir Al-Sham and Free Syrian Army (FSA) breached the ceasefire this morning by launching several attacks on the Syrian Arab Army's positions in the Al-Manishiyah District; this assault was meant to weaken the government's defenses at the strategic Al-Arshadiyah Checkpoint, which is considered one of the most important points in the area.
As a result of this attack, one Syrian Army BMP was destroyed inside the Al-Manishiyah District.
Following the jihadist assault, the Syrian Arab Army unleashed a flurry of surface-to-surface missiles at the enemy positions, inflicting heavy damage on their intended targets in the the Dara'a Al-Balad and Al-Manishiyah districts.
According to Al-Masdar's Ibrahim Joudeh, the Syrian Arab Army fired more than 15 elephant missiles at the jihadist defenses, while their allies from the Russian Air Force pounded the militants for violating the ceasefire.
The video footage above shows the aftermath of the Russian airstrikes on the jihadist defenses in Dara'a today.