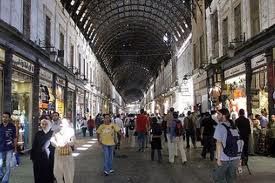 The head of the so-called Syrian National Council, Burhan Ghalioun, had an interview with the Wall Street Journal about the Syrian crisis.
When asked about the position of a new Syrian government with Iran, Ghalioun said our relations with Iran will be revisited based on the exchange of economic and diplomatic interests.
Referring to Syria's relations with Hezbollah, he said Syria has a strategic relationship with Hezbollah, but this relationship will be totally different in the future.
Ghalioun also referred to the restoration of the Golan Heights through negotiation with israel. He said they are banking on their special relationship with the Europeans and western powers for reclaiming the Golan.

However, Syrian people have rejected Ghalioun's statements, saying that he does not represent them. They stressed they will always support resistance for legitimate goals.
Analysts ruled out any possibility of an end to the relations between Syria and Iran or resistance movements, saying the Syrian people themselves would never accept that.
Syria has strong relations with Iran, Hizbullah and Arab resistance movements, based on its stands of supporting legitimate resistance that is aimed at unifying efforts for freeing occupied Arab lands.
Syrians have made it clear that they reject ending relations with countries that stood by them through the hard times, or any resisting movement that seeks the restoration of rights and occupied lands, as the principle of legitimate resistance has been present in Syria for many years.