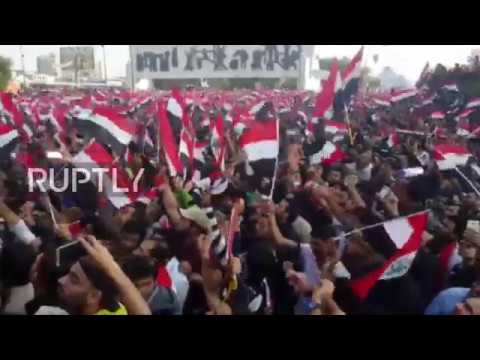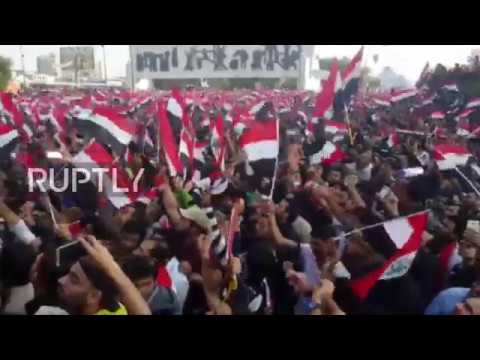 Thousands of anti-government protesters gathered in downtown Baghdad on Friday.
The protesters were supporting demands from Shia cleric Muqtada al-Sadr to overhaul the government committee overseeing upcoming provincial elections after claims of institutional corruption.
Following al-Sadr's calls, anti-government protesters have threatened to boycott the elections if the present committee is not replaced.
Al-Sadr has taken a leading part in the 'reform revolution', which has consisted of a series of mass protests for those dissatisfied with the governance of the country.