North America
Video-US police fatally shoot black man on live video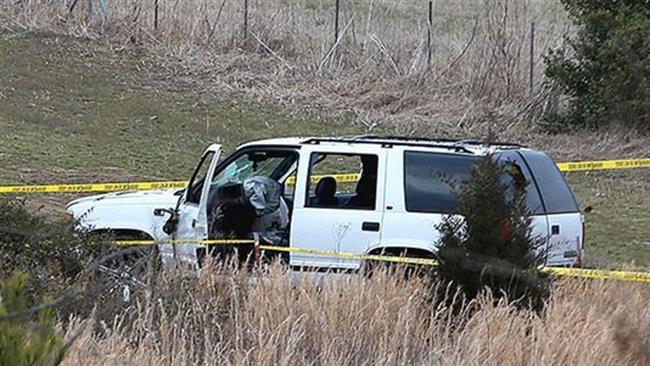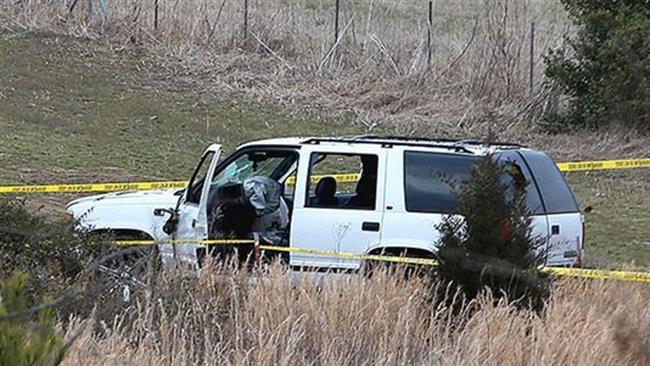 A shocking livestream video has captured the moment leading up to a fatal shooting of an African-American man by police in the US state of Tennessee.
Rodney James Hess, a 36-year-old New Orleans native, was shot by at least one Crockett County sheriff's deputy at around 2:15 p.m. on Thursday.
Hess, who his relatives said had a mental illness, was taken to a local hospital where he was pronounced dead.
The black man posted two livestream videos of himself on Facebook on Thursday.
The first video shows Hess driving his white SUV for almost 20 minutes. The man is heard talking to himself and periodically stopping the vehicle on a highway in Crockett County, blocking traffic.
The video ends as the first deputy arrives and parks near Hess' car.
The second stream, which lasts about 4 minutes, shows Hess as he demands to speak to the "higher commands."
The situation escalates as the SUV, parked perpendicular to traffic, drives forward off the road. The phone capturing the moment live drops to the floor of the car as several shots are fired into the vehicle.
Hess screams in pain and the phone moves on to show scattered shards of window glass on the seats.
The Tennessee Bureau of Investigation did not say whether investigators found any firearms in Hess' car.
"A Crockett County deputy arrived after drivers were obviously not able to get where they wanted to go," said Josh DeVine, an agency spokesman.
"He then determined that he needed backup. Preliminary information indicates Hess attempted to use his vehicle, his SUV, to strike the officers at least twice," he added.
The videos captured by Hess, however, do not appear to show him attempting to hit the officers.
"He was not trying to harm anybody. He was asking them for help and they shot him down," said Johnisha Provost, a relative of the victim. "He was on Facebook, and I logged on and I watched it."
Provost said Hess suffered from bipolar disorder and that she could tell from the videos that he was disoriented.
"He couldn't get his mind together. That's why he asked for a higher command," she said. "I always told him, 'Babe, if you are ever in a situation where you need help, ask the person in charge for the higher command to help you,' and that's what he kept saying."
US police officers fatally shot nearly 1,000 people last year, amounting to three deaths each day, according to an investigation by the Washington Post. A disproportionate number of those killed in 2016 were black, and about a quarter involved a victim who had a mental illness.