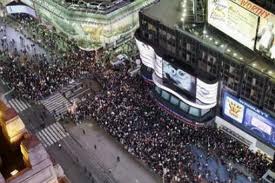 Protestors struggling with police over a barricade were just one symbolic image of the International day of action for the Occupy Wall Street movement in New York.
Where could people exercise their right to free speech and what could police do to contain them? …were the dominating themes on Thursday. One day after uniformed officers cleared Zuccotti Park of tents and people returned with their message.
But being back in the park where this movement started two months ago was not progress by everyone's standards.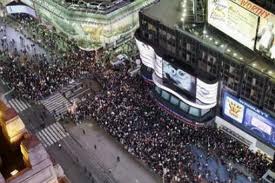 Thursday morning hundreds of protestors did just that as waves of people made their way to the New York Stock Exchange to disrupt the opening bell. Many here believe corporations that make a trillion dollars a quarter are the main reason the US economy is in bad shape with about 14 million Americans un-employed.
This woman, who is in a wheel chair, was arrested and charged with disorderly conduct for blocking a sidewalk and she had plenty of company.
During the first part of the day of action police came out in a force of more than a thousand some dressed in riot gear. More than 125 people were arrested.
The New York City transit system was also a target of the moving demonstrations. More than a dozen stations were forced to close as part of what was being called Occupy the subway. Many here feel getting evicted from Zuccotti park was a good thing since it now forces a variety of civic actions outside the confines of police barricades.