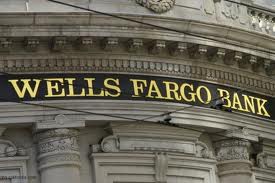 Wells Fargo, a major US bank, has often been used as a target of Occupy angst. This time the movement is lashing out at corporations profiting from incarceration.
Protesters say private industries like Wells Fargo and GEO Group fund Rivers Correctional Institution in North Carolina where thousands have been locked up for profit.
Statistics show there are 60,000 people in D.C. with criminal records, about 10% of the population, and the number may be rising because of private industry. Minorities–particularly blacks are disproportionately affected by penal system and once they become part of the system it's difficult to find jobs.
According to Occupy DC, more D.C. residents go to prison for parole violations than actually breaking the law; most of them end up in Rivers Correctional.
Experts say Wells Fargo received $43 billion in taxpayer-funded bailouts from the government to aid people with their mortgages and loans, but has been putting D.C. Residents in prison while foreclosing on the homes of many hard-working D.C. families.
The United States, with just 5 percent of the world's population, currently holds 25 percent of the world's prisoners. At the same time, reports show that private prisons could be less efficient and more costly.