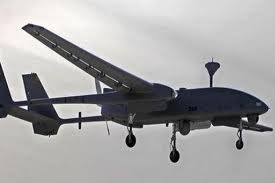 The Palestinian Center for Human Rights (PCHR) says zionist israeli forces used drones to kill hundreds of Palestinians in the Gaza strip since 2006.
According to the rights group zionist israeli aerial vehicles killed 825 civilians in the blockaded coastal enclave including women and children.
zionist israel deploys drones to initiate attacks or to mark targets for air-strikes to be carried out by Apache helicopters and F16 fighter jets. They were heavily used during the war on Gaza which claimed the lives of nearly 1400 Gazans and the injury of thousands.
Analysts say, the United States and zionist israel closely collaborate on the development of unmanned aerial vehicles. According to them, zionist israel is using the Gaza Strip as testing ground for its weapons.
zionist israeli drones fly non-stop in the Gaza sky with their buzzing sound which could be heard day and night, a dull distant purr that within moments swells into the rattling sound similar to that of a motorcycle.
With the international apathy towards the plight of Palestinians, experts say Gaza residents will continue to be at the mercy of zionist israel and its internationally banned weapons.