Palestine
Human Rights
IIT Exclusive News
Middle East
Videos
VIDEO: Zionist Settler opens fire at Palestinians with zionist israeli soldier's rifle
Footage has emerged showing an zionist settler shooting at Palestinians in the occupied West Bank using a weapon that he took from an Israeli soldier.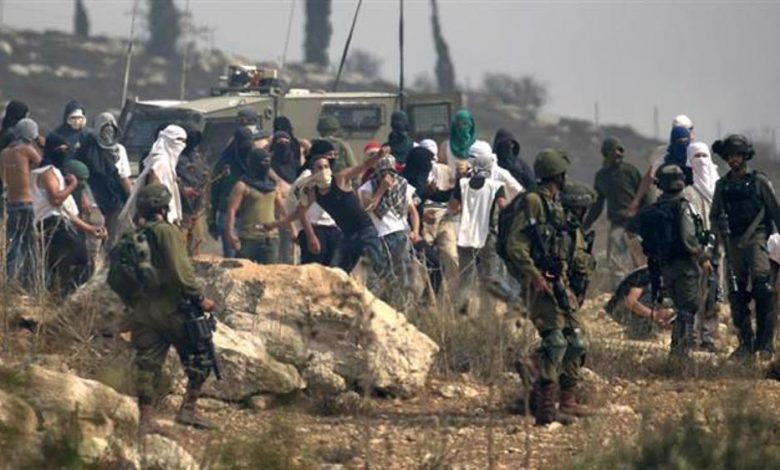 In a video released by Israeli rights group B'Tselem, an Israeli settler is seen arriving at a site in the village of al-Tuwani after he is collected in a military jeep, and begins shooting at Palestinians there.
The incident took place on June 26, the day which witnessed escalated acts of violence by Israeli settlers against the Palestinians, including rock throwing, vandalism of trees and the torching of a Palestinian building.
Israeli newspaper Haaretz on Sunday cited Palestinians who were at the scene as saying that the soldier gave the settler his rifle.
"The soldier gave him his M-16 and stood with the army jeep really close to him, 5 to 10 meters from there," a resident of al-Tuwani, who stood on the roof of his home during the shooting, said. "With me, there were 10 children on the roof and all of us shook, he didn't fire in the air, he shot toward us."
Another eyewitness, who was standing on the same roof, said he saw the soldier give his gun to the settler.
"I was waiting for a bullet to hit me, he really aimed in our direction," another Palestinian who filmed the attack said.
In the video, Palestinians are seen telling the Israeli army force at the scene that a settler shot in their direction.
The Israeli military confirmed that the settler "took the gun from the soldier", but claimed that he "fired in the air".
The footage also shows settlers vandalizing Palestinians' trees in the presence of the Israeli soldiers.
The incident is the latest in a series of escalated acts of violence by settlers against Palestinians in the occupied West Bank in the presence of Israeli troops.
According to Haaretz, a masked soldier in May was documented shooting in the direction of Palestinians in the village of Urif. A Palestinian was killed in the incident.
More than 600,000 Israelis live in over 230 settlements built since the 1967 Israeli occupation of the West Bank and East Jerusalem al-Quds.
All Israeli settlements are illegal under international law as they are built on occupied land. The United Nations Security Council has condemned Israel's settlement activities in the occupied territories in several resolutions.